Your health is our priority.
We provide the best Quality Medical Care in the comfort of your home. Our services are designed to:
Quality care for day-to-day Needs
Our Services are provided in the convenience of your home. We help our Senior Citizens extend longevity by staying home where they age with dignity and grace
We take pride in caring for our community. Accelerated Home Health Care was one of the very few Home Health Agencies in our town that never stopped operation during the COVID-19 pandemic (Not even for a Minute) and everyone sacrificed their health and their loved ones well-being in order to care for our community. This speaks volumes of the dedication of our staff to our community.
Individualized Care for all Clients
Every Client has different Needs. We tailor our services to your specific Needs that enhances your recovery from an injury or preventing injuries and hospitalizations in the first place. Please call our office at (702) 832-5810 in order to discuss your individual needs. All our services are covered 100% by Medicare!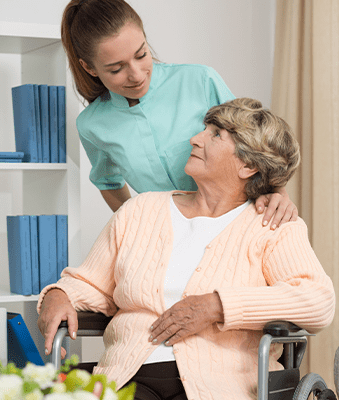 We deliver the best care and compassion.
Accelerated Home Health Care has been caring for the senior citizens of our community since 2015 and we take pride in providing the best Medical Care in the comfort of our clients home. Please call our office at (702) 832-5810 and let us assist you with the professional care that you deserve!
Center for Medicare and Medicaid Services
of our clients Recommend us
of our Referral Sources stated that our process is easy!
Employee Satisfaction Rate
in Average Savings for cash paying patients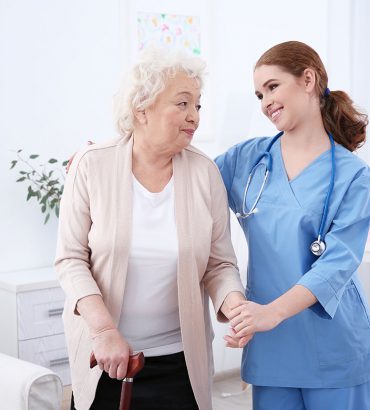 Quality medical care in the comfort of home
Meet in the Comfort of Your Own Home where the most effective form of healthcare is provided to you. From Nursing to Physical Therapy, our highly Qualified Clinicians will provide you with the One-on-One care that you deserve (no group exercises where treatment is not functional and very general). Individualized care in the comfort of your home is what you will receive from us and that is our guarantee.
Your Full Satisfaction Is Our Priority!
See what our satisfied customers have said!
Great Service, Caring, Coordinator to Nurses and Physical Therapists all First Class. Could Not Ask for More. Highly Recommend Them!
Anthony
I would like to thank this service for doing a great job helping get a hospital bed for my mom. Did a wonderful job. Thank you. God Bless Your Company
Yvonne
The Nurse and the Therapist at Accelerated did a great job taking care of my mother after her back surgery. The Physical Therapist had my mom walking the day after she arrived home. This was a very good experience for the entire family. Mom is moving around the house without her walker or cane. We highly recommend this agency to everyone.
Michael
Recovery from full knee replacement surgery was made easier with the support and caring from the professional staff from Accelerated Home Health Care. The nurses and physical therapists were outstanding in the performance of their activities to help me continue in my recovery. I highly recommend this home health service and would use them again in a heartbeat. The CEO of the company is also very caring and treats his patients like family.
Dee
Accelerated Home Healthcare is by far one of the most efficient and reliable healthcare providers in my opinion. They provide excellent care options for their clients and treat everyone like family. If you're seeking a company that cares about its clients aka your friends and family, seek no more! I'm very impressed with the work they do and services they offer.
Jordan
My name is Eileen I have used accelerated home health twice. The people who have come to my house are very caring and knowledgeable .They are always polite and helpful. I would recommend this company to my loved ones and friends. It is the best company to if anyone needs help.
Eileen